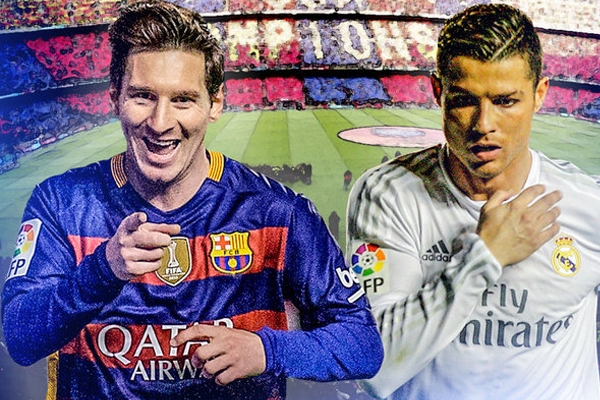 Soccer fans in the United States will be witnessing one of the most intense soccer matches in the world.
News has been confirmed about the first Clasico played in U.S. between Real Madrid and Barcelona on July 29th at the Hard Rock Stadium in Miami as part of the International Champions Cup.
The last time Real Madrid and Barcelona have met outside Spain was in 1982 in Venezuela a 1-0 win for Real.
The match will be broadcast in the United States on ESPN and ESPN Deprotes. Tickets will be available on March 20th at the ICC's website, three days after an exclusive pre-sale.
El Clasico is one the biggest clash in club football with more than 400 million viewers worldwide. In last Clasico on December 3, the clubs drew 1-1. And the next match between Spanish giants is scheduled for April 23 at the Bernabeu.
The ICC match is expected to include two of the current best players in the world: four times and current Ballon d'or holder Cristiano Ronaldo and five times Ballon'd or winner Lionel Messi.
The ICC co-founder and Miami Dolphins owner, Stephen Ross said "When they come to play a game, there's nothing friendly about it. It's like a war. They don't like to lose."
Emilio Butragueno, Real Madrid vice president said that "We are fully aware of how passionate people are about football here in Miami."
Barcelona took part in the ICC tournament in 2016, along other European clubs, like Bayern Munich, Chelsea, Liverpool, PSG, Inter, Milan, Leicester City and Celtic.
The tournament was by 17 teams in total in 19 avenues across the U.S. Europe, Australia, and China, with Italian side Juventus clinching the China edition and French side PSG winning the trophy for U.S. and Europe.   
AMandeep