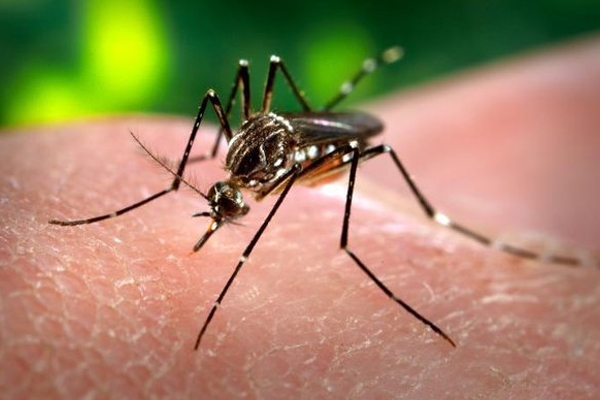 Florida health officials reported a new locally acquired Zika infection in the Miami-Dade County on Monday, as well as four new travel-related cases in the South Florida.
According to the Florida Department of Health, the person infected in Miami-Dade had multiple exposures to the areas where mosquitoes were spreading the virus and likely contracted the mosquito-borne Zika virus in the year 2016. The infected person did not feel any symptoms, but was tested for the virus in the February and state health officials just received confirmation from the Centers for Disease Control and Prevention. Florida health officials said that, because the individual was asymptomatic, it is difficult to determine when the infection occurred.
These new infections raise the total number of Zika cases for the year 2017 to 29 people. Cases reported in Florida this year include 13 pregnant women and also two people whose source of infection is undetermined after a health department investigation.
The first case of Zika in the mainland U.S. was confirmed in the Miami-Dade County by public health officials on Jan. 15th, 2016. The patient had been infected by Zika in another country and then traveled to South Florida. By late July, state health officials confirmed that the first Zika cases transmitted by local mosquitoes in the Wynwood arts district near the downtown Miami. Officials then identified Zika transmission zones in some other parts of Miami as well as in Miami Beach.
Three Florida Women Blinded By Unproven Stem Cell Treatment
State officials said that, all local Zika zones were lifted after 45 days as no evidence of active transmission and no additional people infected. The last advisory was lifted on Dec. 9th.
The health officials said that, there are currently no areas of ongoing, active transmission of Zika by the mosquitoes in Florida. However, the federal Centers for Disease Control designated Miami-Dade County as the cautionary area and also has issued warnings for pregnant women to postpone traveling to any part of the county.
The last confirmed case of local transmission of Zika in the Miami-Dade County was reported on Dec. 21st, 2016. Florida health officials continue to advise residents and also visitors to Miami-Dade County to take precautions to avoid mosquito bites.
In total, the department has conducted Zika virus testing for more than 13,020 people statewide. Florida health officials have been monitoring pregnant women with the evidence of Zika regardless of symptoms. The department said that, a total of 300 pregnant women have been or are currently being monitored.
For more information about the virus, Florida residents and visitors can contact the Zika Virus Information Hotline at 1-855-622-6735.
Mrudula Duddempudi.