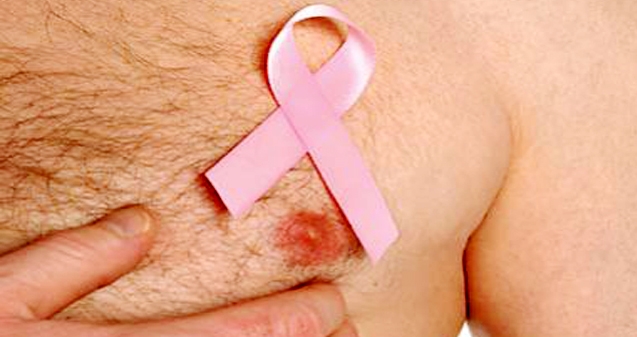 (Image source from: Men get breast cancer too})
If you think than only women got breast cancer, think again!
Yes, breast cancer in men is rarer than women, but  men aren't completely immune to it.
One of the most common signs of breast cancer in men is hard, painful swelling in the breast, possibly in and around the nipple and areola.
If you feel your nipple retracting, turning sore, getting inflamed, or discharging liquid, rush to the doctor immediately.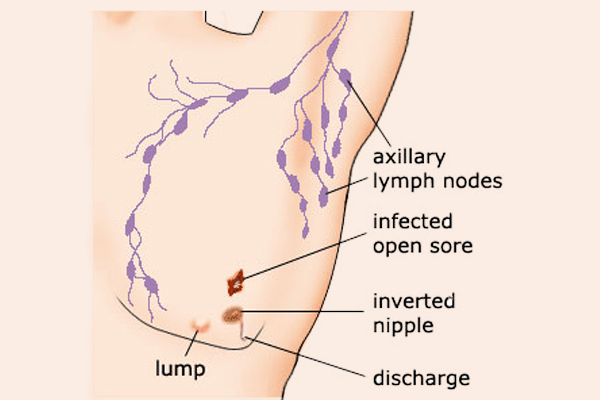 Other symptoms occur as and when the cancer spreads from the breasts to other parts of the body, usually affecting liver, lungs and bones. Called as metastatic breast cancer, the signs and symptoms of one such underlying condition include bone pain, swelling of the lymph nodes (glands) near your breast or armpit, shortness of breath, fatigue, nausea, itchy skin and more.
While these symptoms may not always be indicative of cancer, it's always recommended to get a medical done to thwart off further complications.
If diagnosed, surgery is usually done to remove a section of breast, followed by a long-term course of hormone therapy. In certain cases, radiotherapy and/or chemotherapy is used to treat as well.
Although the causes of breast cancer in men are not known, a number of risk factors like age, medical history of cancer, obesity and alcohol consumption have been linked to the condition.
AW: Suchorita Dutta