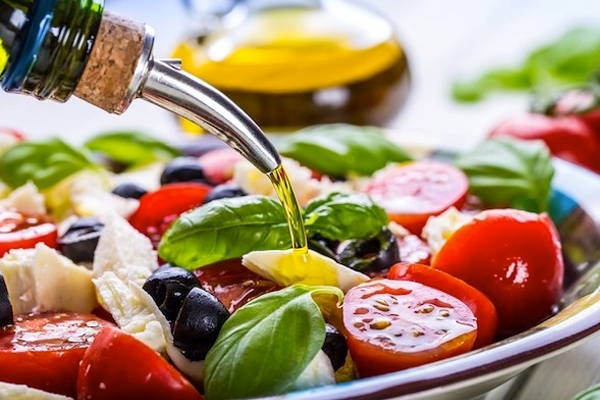 Replacing regular diet with fresh fish, vegetables, whole grains, legumes and olive oil may help you to reduce the chances of breast cancer, a new study reported.
Researches proved that a Mediterranean diet may help to reduce chances of developing cancer, as well as it can protect against heart disease.  
More than 300 women had been treated for early stage of breast cancer and divided them into two groups, researchers from Hospital of Piacenza in Italy studied.
The first group of women had followed a Mediterranean diet while the second group followed with  a  normal healthy diet.
According to the reports from hospital, after three years, 11 patients in the group, who were on a healthy diet developed breast cancer.  
Researchers said, None of the patients who followed the Mediterranean diet had a relapse.
Adopting the diet of fresh fish, vegetables, whole grains and olive oil could dramatically reduce the chances of cancer, researchers said.
"The adoption of a Mediterranean Diet in this study has reduced the risk of  cancer recurrence," said Claudia Biasini from Hospital of Piacenza.
Research said that, Internal Medicine also found that eating a Mediterranean diet with extra virgin olive oil was associated with a lower risk of breast cancer.
The study led by the University of Navarra in Pamplona and the Spanish Biomedical Research Centre in Physiopathology of Obesity and Nutrition in Madrid, Spain, compared women whose consumed one liter a week of olive oil compared with women on a low fat diet.
Researchers found that, people on the Mediterranean diet supplemented with extra olive oil appeared to have a 68% reduced risk of breast cancer.  
- Mayuka.