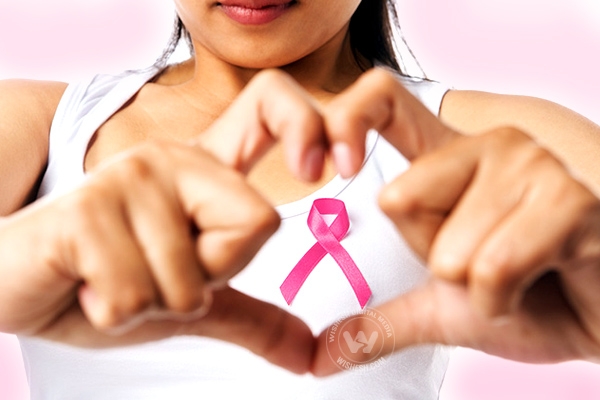 (Image source from: Common myths about Breast cancer})
With breast cancer becoming the growing concern worldwide, it is time to talk about it and know about it. It's every ones responsibility to create awareness among people about breast cancer. Here are few common myths about breast cancer.
Finding lump in breast means Breast cancer - Myth
In reality, only small amount of breast lumps turn cancerous. However, it should not be ignored and got be checked immediately. Also it is essential to keep a check on breast health through self-examinations.
Breast cancer only for women, not men - Myth
As per estimations, every year, nearly 2190 men are diagnosed with breast cancer. Even though the percentage is small, it affects even men. So it is important even for men to keep examining their self and approach doctors if any changes are observed.
Only women with a family history of breast cancer are at risk - Myth
Even though women with family history of breast cancer have increased risk, most women diagnosed with breast cancer have no family history. As per the statistics, just 10% of breast cancer diagnosed individuals have a family history of the disease.
Breast cancer is contagious - Myth
Breast cancer is not contagious and cannot be transferred to someone else's body.  In fact it is a result of uncontrolled cell growth of mutated cells, which spread into other tissues within the breast.
However, a good way to minimize the risk of breast cancer is by practicing a healthy lifestyle, knowing risk factors, self examination of the breasts for breast cancer, and early detection of breast cancer.
- Sumana