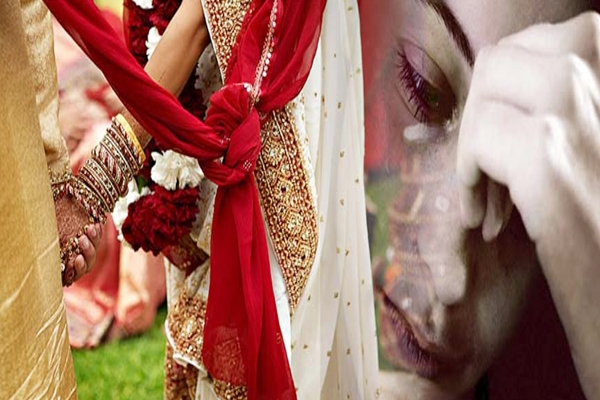 The government of India is planning to set up a single window portal for those Indian women, who are facing abandonment or divorce or other such problems from their Non-Resident Indian (NRI) husbands.
Currently, ministries such as Ministry of External Affairs (MEA) and women and child development handle different aspects of such cases.
A spokesperson for MEA said that the "plan is to coordinate efforts in a centralized manner." The decision was taken by an inter-ministerial panel at a meeting last week.
The new web portal will have advice on how to proceed with a case, including approaching the Indian mission, seeking the help of empanelled lawyers and NGOs. The website will also have instruction and precautions to follow before marrying an NRI.
At present, measures include legal and financial aid of $3,000 in developed countries and $2,000 in developing ones to assist women who face abandonment or divorce proceedings within 15 years of marriage.
But what has been lacking is a single point for redressal.
The Indian government had set up an inter-ministerial committee in July 2016, following mounting complaints to look at measures to help such women.
The panel is now revising the standard operating procedures for dealing with all such cases.
According to the annual report, in 2014, the National Commission for Women, which is an autonomous section under the WCD ministry and runs an NRI Cells, registered 346 complaints from women married to NRI men.
However, these current figures do not reflect the true image as most of the women does not come forward to lodge a complaint.
The complaints are mostly regarding husbands keeping custody of their wives' passports and not allowing them to travel, disappearing after leaving their wives behind in India, abandoning wives in foreign countries, forcibly keeping the child abroad and not letting the wife contact the child, etc.
In 2007, the then Overseas Indian Affairs ministry came up with a handbook on NRI marriages. One of the reasons that had triggered this was the rising number of abandoned spouses of NRI women — over 13,000 in Gujarat and more than 25,000 in Punjab.
Back in 2009,  Girija Vyas, the then NCW chairperson had commented that "out of 10 NRI marriages, two resulted in the wife being abandoned after honeymoon".
NRI quota goes Vacant in private colleges
AMandeep