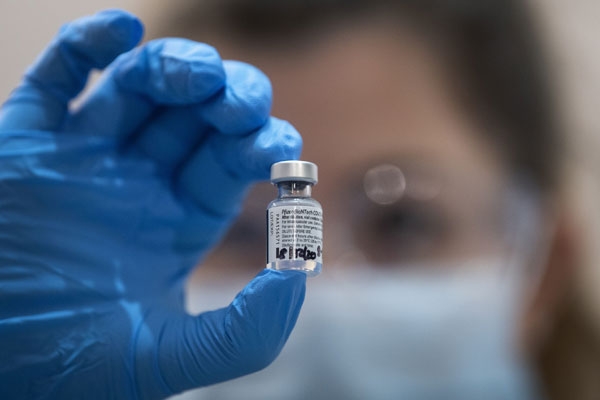 (Image source from: nbcmiami.com)
Tampa General Hospital had a news conference on Monday morning where a 31 year old nurse became the first Floridians to receive a covid-19 vaccine outside of a clinical trial.
Florida Division of Emergency Management Director, Jared Moskowitz and officials from Tampa General called the vaccination of the nurse a milestone in the fight against the deadly pandemic.
Health care systems across the country received the first shipments of the vaccine on Monday. The vaccine is authorized by Pfizer's. Florida received their first does of 100,000 according to the governor. The second batch of 20,000 is expected by next Tuesday which will help residents at care facilities.
Five hospitals systems in Florida were selected to be the first to receive, store, administer and vaccinate the shots. The five hospitals are : Tampa General, AdventHealth Orlando, Memorial Regional Hospital in Hollywood, UF Health Jacksonville and Jackson Memorial Hospital in Miami.
Once the five hospitals vaccinate their doctors, nurses and front line workers, they will go together hospitals in the state and begin vaccinating employees.
Once the doctors, nurses and front line workers are vaccinated, the next prioritized group are the elderly and those with significant preexisting conditions i.e; co-morbid patients. Those below the age of 65 who are healthy will be prioritized last for the vaccination.
Florida seemed to be having some shipping issues with Pfizer but are ready with all the conditions to store an give the vaccines to their citizens.
By Meena Atmakuri