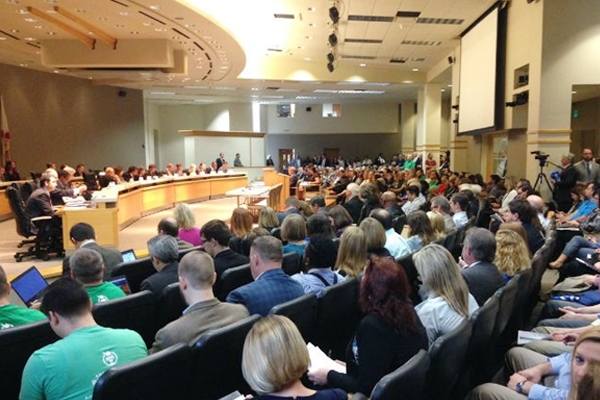 On Wednesday, 8th February, 2017 Florida House Committee passed a bill that would end two of Florida's economic development agencies, Visit Florida and Enterprise Florida. The bill PCB CCS 17-01, would eliminate the Florida's two major economic development agencies, I.e., Visit Florida and Enterprise Florida.
It would also repeal several major tax credit programs used by businesses across the Florida, including the Urban High-Crime Area Job Tax Credit Program, and the entertainment industry tax credit, several programs for the small businesses, and also other economic trade and jobs programs. Supporters and critics of the bill packed the Florida House Careers and the Competition Subcommittee on Wednesday.
Duval County School Works With Students To Keep Guns Out
Critics like independent businesses said that taking agencies like Visit Florida away will make it harder for them, while supporters said it is a waste of taxpayer money.
Gov. Rick Scott disagrees and he is calling for more money to be placed into the agencies.
Jason Steele with the Melbourne law firm is a member of the Enterprise Florida Board of Directors.
Florida House Speaker Richard Corcoran says that there is no proof that the agencies actually help.
The two agencies have been under the extreme scrutiny lately for their spending, including a Visit Florida deal paying the rapper Pitbull $1 million to promote Florida.
Steele says that while the agencies have their faults, they should not be eliminated.
Critics of the agencies say that the taxpayer money could better be used for the schools or transportation, and not on the companies and music stars.
Film Florida, the group which promotes Florida as a location for film and television productions, said that it finds the bill on Wednesday is disappointing.
The agency has been fighting to reinvigorate the film tax credit incentive program, which was drained and has been left with no money. Several major productions have left Florida or refused to produce in the state because they can get incentives in other states.
As a result, the Florida workers are forced to leave the state to find work.The bill has an uncertain future in the Florida Senate, where lawmakers are skeptical.
By Mrudula.