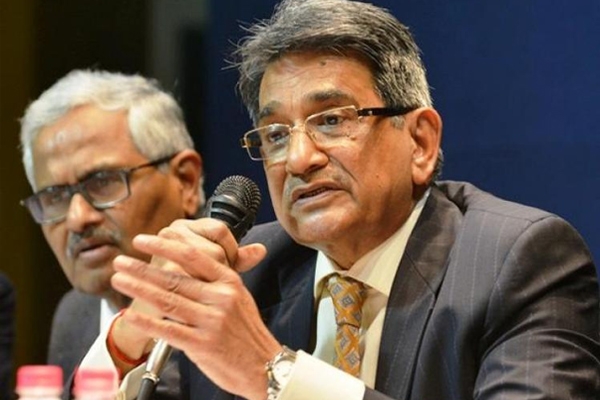 Amid the Board of Control for Cricket in India (BCCI) threatening to call off the ongoing series between India and New Zealand, the Justice R M Lodha-led committee clarified that they didn't direct banks to freeze the accounts of the Board and it carry on with its routine expenses.
"We have not frozen the accounts of BCCI, we have directed the BCCI to not disburse funds to the State associations. Day to day affairs, routine expenditure, matches, games, that should go on. There is absolutely no prohibition," Mr. Lodha clarified.
"First of all, we have not received responses to the mails addressed to the BCCI and marked to the banks advising not proceed with disbursing large funds to the State associations. We do not know if the banks have really decided to freeze the BCCI accounts. But we have spoken to Yes Bank and told them not to freeze the BCCI accounts,'' said a person attached to the committee.
"It has come to the notice of this Committee that certain decisions have been taken at the 'Emergent Working Committee' meeting of the BCCI on 30th September 2016 to disburse large funds to the various member associations. You are aware that by way of this Committee's direction dated 31.8.2016, no further decisions were to be taken regarding the future apart from routine matters. The disbursement of these amounts are not routine, and in any case, not emergent.''
"You are also aware that the BCCI has chosen to breach the judgment of the Hon'ble Supreme Court as well as the first set of Timelines set out by this Committee which includes the Fund Disbursement policy to be framed by 30.9.2016. As the status report is to be taken up for directions by the Hon'ble Court on Thursday, 6.10.2016, you are hereby directed not to take any steps towards financial disbursement of the amounts as resolved / approved after the direction dated 31.8.2016. Any violation of this direction will be placed before the Hon'ble Supreme Court for appropriate directions.''
"The members are pained at the treatment meted out to them. They are dependent on BCCI's funds for organising matches. So far seven associations have communicated their inability to host games in the home season while nine of them have inquired about the matter. If things are the way they are, the series (against New Zealand) could called off by today evening," a senior BCCI official said.
Also Read: Kolkata Test: India beats New Zealand by 178 runs
Nandini