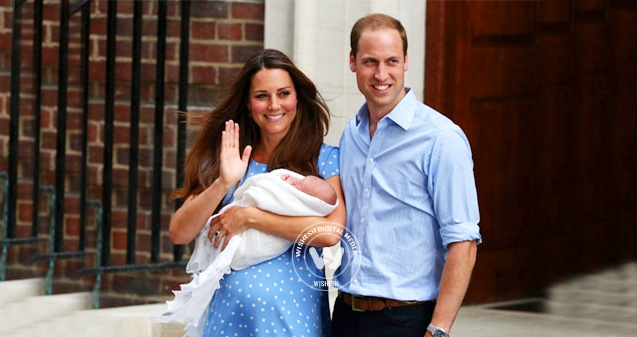 (Image source from: Royal baby makes his debut appearance})
The world got its first sight of Britain's future king and the Duke and Duchess of Cambridge's newborn on Tuesday as Kate Middleton left St. Mary's Hospital with hubby Prince William in tow.  
The new parents paraded out with their 26-hour-old royal prince in arm and posed in front of the world media for the customary royal family portrait.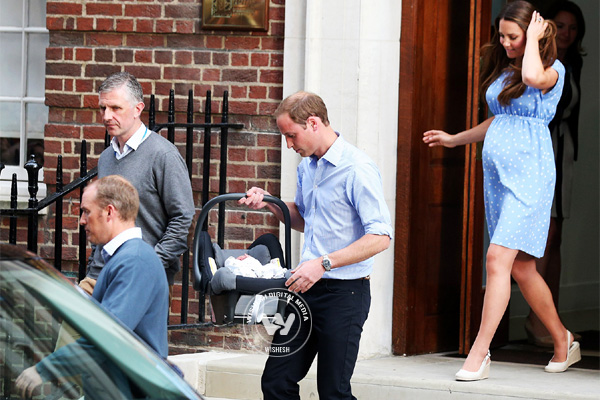 When asked about the name of Britain's future heir, dad William said, "He has a good pair of lungs on him and he's quite heavy. We are still working on a name," said William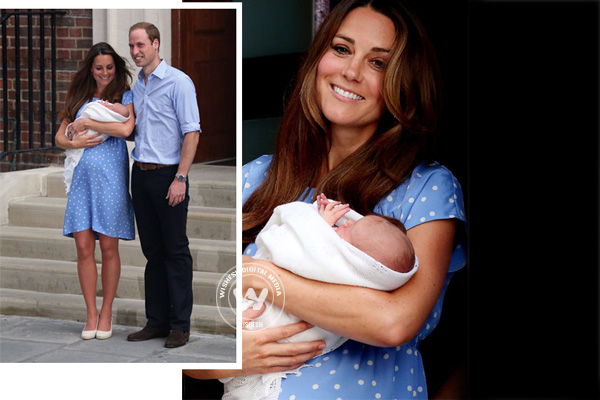 "He's got her (Kate) looks, thankfully," he added.
Talking about her new found motherhood, Kate said: "It is a very emotional moment, like any new parent would know".
Just before Kate and Prince William left hospital, granddad Prince Charles, accompanied by wife Camilla Parker-Bowles, dropped by the the Lindo Wing of the hospital to  meet his grandchild and the third in line to Britain's throne.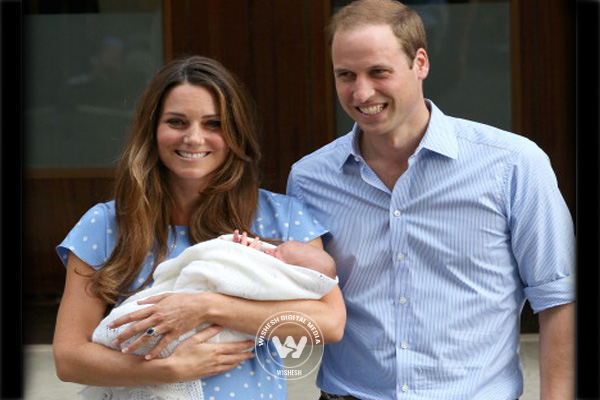 Before departing, Prince Charles stopped by to say: "He (royal baby) is marvellous. You will see in a minute". It was the first indication that the royal couple were likely to depart the hospital with the newborn later on in the evening. His mother, Queen Elizabeth II, had sent a message saying she was "absolutely thrilled".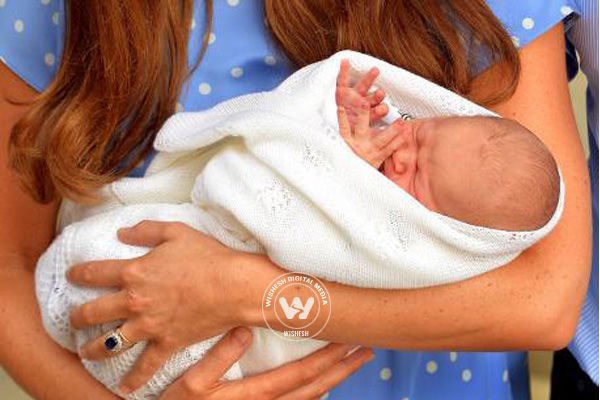 The celebratory mood in both the families and the whole of Britain is ecstatic, as the country awaits the christening of the little prince now.
AW: Suchorita Dutta