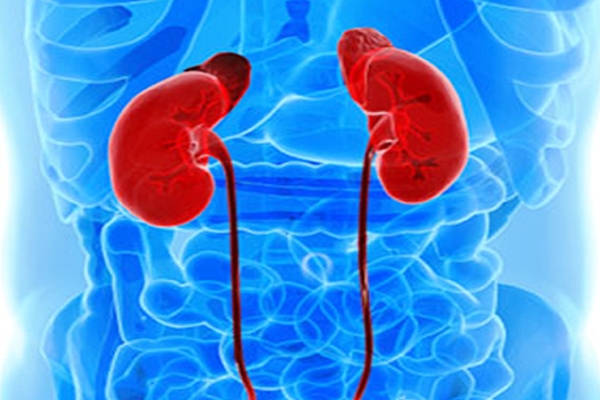 Obesity is generally heard to reduce our lifespan but a new study in US has discovered that overweight patients with advanced kidney cancer survive longer than those who are normal or underweight.
Having a high body mass index (BMI) works as a significant risk factor for clear cell renal cell carcinoma, the most common type of kidney cancer. BMI is the ratio of weight in kilograms divided by the squared height in meters.
The new study has been published on Monday in the Clinical Oncology journal that involved more that 7,000 patients in four databases.
According to Xinhua news agency, the study showed that when overweight individuals, with kidney cancer, especially in its advanced, metastatic form, their disease progressed more slowly and they lived longer than their normal-weight counterparts.
The median overall survival of patients with high BMI was 25.6 months compared to 17.1 months for patients with low BMI, within a group of almost 2,000 patients.
The mortality rate for the overweight cancer patients has been 16 per cent less over the course of the study, which started in 2003.
The authors of the report, led by senior and corresponding author Toni Choueiri, director of the Lank Center for Genitourinary Oncology at Dana-Farber Cancer Institute, pointed at previous report which showed that kidney cancer, diagnosed in obese patients had less-dangerous pathological characteristics, and when treated with proper therapies, the patients, had better overall survival even after their disease had already been spread.
They researched for molecular differences between the high and low BMI patients in two of the databases, but didn't identify any differences in the tumors' DNA, like  gene mutations, which might stand for the disparity.
But when the scientists looked at gene expression, the rate at which genetic information was being used by the cell to make proteins, they spotted a difference related to a gene called fatty acid synthase (FASN).
The reason for which FASN is downregulated in obese patients is not yet discovered, but the authors of the report said that the results provide a rationale for experiments aimed at inhibiting FASN expression in kidney cancer patients, irrespective of their BMI, in an effort to improve outcomes.
Choueiri said, "We plan to test FASN inhibitors in an animal model as a possible therapy for kidney cancer".
Also Read: Brain: Use it or lose it
By Prakriti Neogi