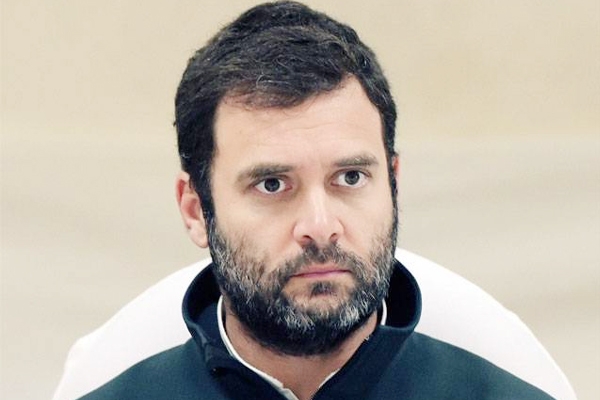 (Image source from: })
Addressing an 'open house' meeting on Monday, Congress vice-president Rahul Gandhi tells Congress workers in Uttar Pradesh's Mathura that party must work like Steve Jobs' Apple. He said that everyone has Congress DNA and the first position is still occupied by the part ideologically, unlike RSS where decisions come from the top.
Rahul said, "All party workers have Congress in their DNA. I don't see myself as your leader, but as part of a family."
"All party workers are like my family, and no one can be removed from a family. We accept everyone's opinion, whether we agree or not," Rahul Gandhi added.
Congress vice-president said that 'Modi said not to scare, achche din will come, but farmers are committing suicide', attacking Modi.
"Farmers are not criticising Modi, but abusing him."Modiji is attacking himself."
Urging the farmers to absorb the 'team culture' of Steve Jobs' Apple, Rahul Gandhi called to turn away from rigid hierarchies such as the RSS. The Congress leader also said, "Modiji is in a self-destruct mode. Even if we all tried, we would not be able to harm him as much as he is doing himself."
-Sumana