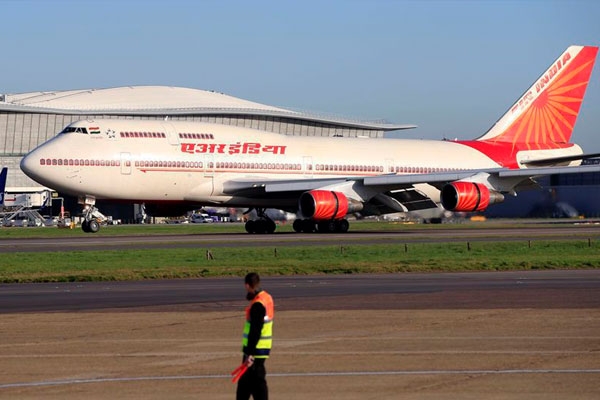 (Image source from: Mashable)
Taiwan on Thursday objected against Air India's pronouncement to refer to the country as Chinese Taipei on the carrier's website as demanded by Beijing, according to report. The island nation of Taiwan oversees itself democratically, but China considers it a vital part of its territory.
The Air India website now refers to Taiwan's airport as "Taipei, Taoyuan International Airport, TPE, Chinese Taipei." On April 25, the Civil Aviation Authority of China had requested international airlines to change how Taiwan is described on their websites within 30 days, according to a report.
Andrew Lee, a spokesperson for Taiwan's Ministry of Foreign Affairs, said his ministry has asked its representative in New Delhi to lodge a protest with Air India, the news channel reported. He also said that Taiwan has requested India's Ministry of External Affairs to not permit "political meddling by foreign governments in the independent operations of Indian enterprises."
According to the news source, Air India spokesperson acknowledged that the change of the name had been approved by the Ministry of External Affairs.
Lee said his ministry will monitor developments on the matter to safeguard "the independent sovereignty and dignity" of Taiwan. He also called on other nations to resist such "interventions from China."
The Taipei Economic and Cultural Center, which represents the Taiwanese government in Delhi, said it has lodged a formal complaint against the name change to the Ministry of External Affairs and is waiting for a response, PTI reported.
The Ministry of External Affairs defended Air India's move. "Air India's decision to rename the destination of Taiwan as Chinese Taipei is entirely consistent with international norms and our own position on Taiwan since 1949," said ministry spokesperson Raveesh Kumar.
In June, two Japanese airlines had renamed Taiwan on their websites. A notice has been allegedly directed by Chinese Civil Aviation Administration to 36 overseas carriers in April, requesting to comply with Beijing's standard of referring to Hong Kong, Taiwan, and Macau as Chinese terrains.
By Sowmya Sangam