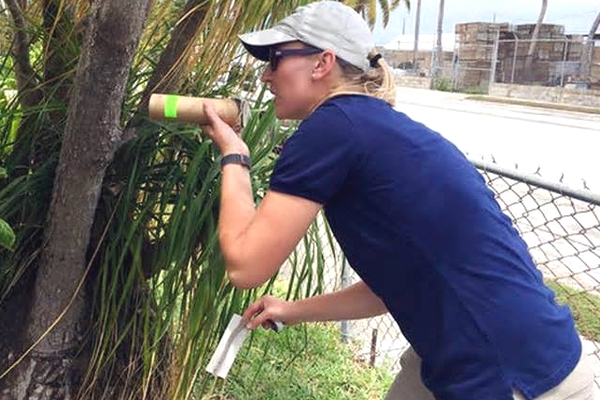 'The Florida Keys' are releasing about 40,000 mosquitoes a week, in order to control the population in the region.
Yes, you have read that right. It may sound weird and might also bemuse you, but they are doing this for all the right reasons.
The field officer for the Florida Keys Mosquito Control District, Catherine Pruszynski carries 1,000 male aedis agypti mosquitoes in a single tube,"
She packs about 20 tubes in her bag, all full of male mosquitoes.
Twice a week, she releases 40,000 mosquitoes in a 10-acre test site on Stock Island by putting her mouth up to one end of the tube and then blowing the thousand mosquitoes out into the air, to mix and mingle with native female mosquito population.
The males do not bite people; instead they pursue their only purpose: finding a female with which to mate. And this is where the "mad science" comes in.
The male mosquitoes in the tubes are from MosquitoMate laboratory, has partnered with the University of Kentucky. The males are fed with natural bacteria called wolbachia, which can sterilize the males.
"That's the key advantage with this trial.  The mosquitos have been fed the bacteria, they're released and they do the rest. They go find a female, mate and the egg dies."
So, by using this method, the population of the local mosquito should drastically shrink over the time.
Female mosquitoes are the one that suck human's blood and their bites can spread the devastating, and potentially deadly viruses of Zika, Dengue fever and Chikungunya.
Last year, the Zika virus infected more than 5,000 Americans in the Western hemisphere. Florida led the way with locally transmitted 217 cases, prompting the governor to designate Miami Beach and the Wynwood neighborhood as active Zika zones.
Zika is more dangerous for pregnant women. The Centers for Disease Control has concluded for babies it can lead to microcephaly, a severe birth defect. Pregnant women are still advised against traveling to Miami-Dade County.
AMandeep