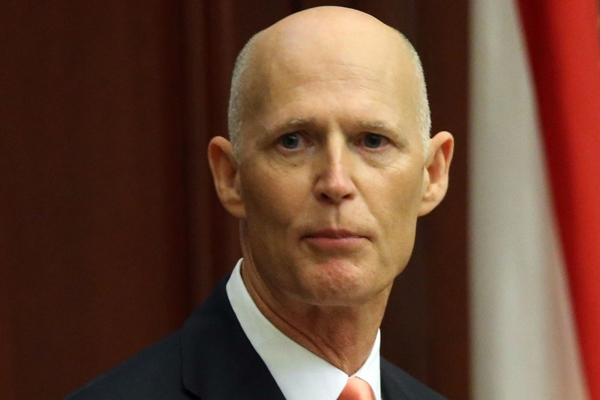 Florida will now require the unanimous jury recommendation before a death penalty can be imposed under a bill signed on late  Monday by the3 Gov. Rick Scott, who has remained relatively quiet about the problems with state's death penalty law in the recent months.
The lawmakers rushed to get the bill passed on the fourth day of their legislative session in hopes of fixing a death penalty law that has been found unconstitutional twice since the January 2016. It has been seen as a better-than-nothing option for the death penalty proponents as well as opponents.
The House approved the measure 112-3 the day after the Senate unanimously passed the bill, a rare case of bipartisan support for the death penalty bill. Not that everyone was pleased with the bill. Many of the Republicans prefer allowing the jury to have a simple majority to condemn a convict to death, while many of the Democrats want to abolish the death penalty altogether.
But the Republican lawmakers believe unanimous jury bill is better than risking the death penalty's abolition, and the Democrats believe that it will lead to fewer executions.
First El Clasico In U.S., Miami
Legal questions about the Florida's death penalty law during the past year brought executions to a halt. The state has executed 23 prisoners under Scott, more than any other governor since the capital punishment was reinstated in Florida in 1979. A 24th inmate was scheduled for lethal injection before the courts stopped execution. Lawmakers hope confusion that left executions on the hold and ongoing death cases in limbo will finally be resolved.
The U.S. Supreme Court in the January 2016 declared the state's death penalty sentencing law unconstitutional because it gave too much power to judges to make the ultimate decision. It was based on a case where a judge issued a death sentence after the  7-5 jury recommendation. The Legislature responded by overhauling the law to let the death penalty be imposed by at least a 10-2 jury vote.
In the October, however, the state Supreme Court voted 5-2 to strike down the new law and require unanimous jury decisions for the capital punishment.
Mrudula Duddempudi.