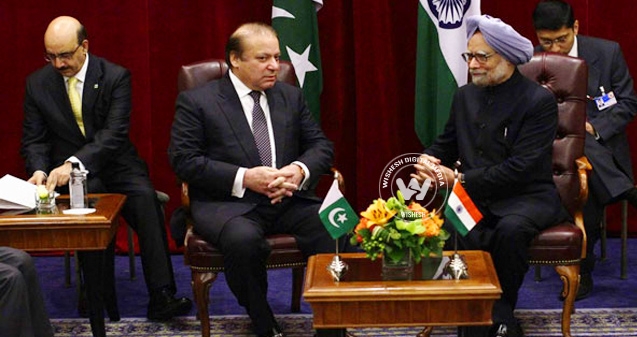 (Image source from: The leaders agrees to end historic tensions})
The leaders of India and Pakistan promised solemnly during Sunday to reestablish peace on their controversial border in Kashmir, accompanied by New Delhi demanding action in precedence of any improvement in relations. Pakistani Prime Minister Nawaz Sharif, who has advocated a conclusion to historic tensions accompanying India since he swept to power in May elections, held his first meeting with his counterpart Manmohan Singh on the sidelines of the annual UN summit.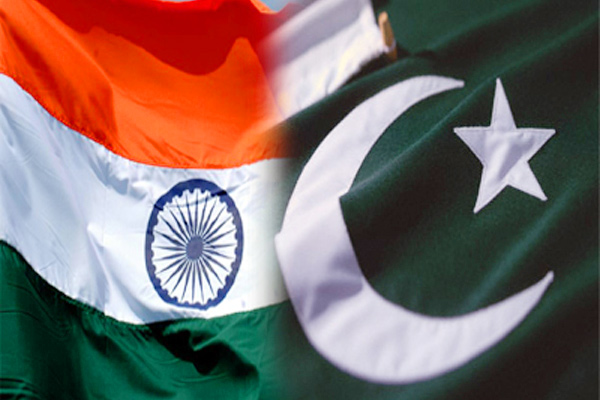 In addition, an Indian official said that the two leaders, who met for beyond an hour in a New York hotel, decided to assign definite piece of work to the senior military officers to find effective means to reestablish the ceasefire in divided Kashmir.  Indian national security adviser Shivshankar Menon told reporters while referring to the Line of Control in the Himalayan territory that both agreed that the belief on reasonable grounds for forward movement in the relationship which they both desire, is certainly an enhancement of the situation on the LoC.   
Hope, this strong promise from both the nations would ensure absolute peace and healthy relationship between them and also help them gain everlasting closeness.
(AW:SB)