Heart Attack Telugu Movie Review
January 31,2014 02:30 AM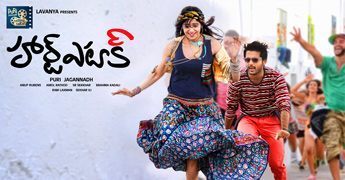 Film :

Heart Attack

Producer :

Puri Jagannadh

Director :

Puri Jagannadh

Star Cast :

Nithiin, Adah Sharma, Ajaz Khan, Ali, Brahmanandam

Music Director :

Anoop Rubens





3
Nithiin Heart Attack Movie Review and Rating
Heart Attack is a Telugu romantic love and action film directed by Puri Jagannadh. Nithiin and Adah Sharma are the main leads. Nithiin was sported in new look and hair style in this film and it is also the first combination of director Puri and Nithiin.

Other Ratings
Average Movie Rating





3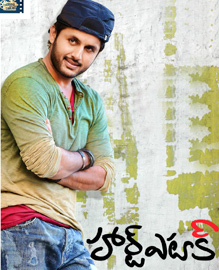 Story
Varun (Nithiin) is a part timer in Spain and falls for Hayati (Adah Sharma) who comes from India for the sake of her friend. Varun asks for a kiss but doesn't love her. Refusing to kiss, Varun teases and follows Hayati but finally she falls in love with him. In the meantime, Varun spoils a drug deal carried by Amu (Ajay) of Makhan Kamarti (Ajaz Khan) gang, a drug peddler and kingpin in Goa trafficking women.
How could Hayati win Varun's love and what did Varun do to win Hayati forms the rest of the film.
Analysis :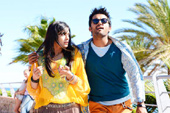 The movie has offered nothing new except the locations. The first of the film is bit interesting and the second half survived purely because of the good screenplay. The romantic scenes before the interval will appeal to the young and apart from these factors, the movie is just a one time watcher. With music and cinematography being top notch the movie pulls the edge at the last moment.
Performance :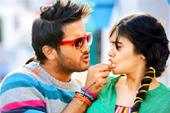 Nithiin looked good with new hair style. He performed well too. Like all the Puri films where hero will be the most arrogant, reckless, Nithiin also displayed the same body languages.
Adah Sharma is show stealer. She looks dead gorgeous and performed really well, her dialog delivery was apt. Unlike other debutants, Adah really made a good start, she got inside the character of Hayati.
Final Word:
It won't attack either your heart or head. A one timer and if you like Hayati, go twice.
{slideshow}images/reviewslideshows/HeartAttack{/slideshow}
(AW: )
Related items

Warning: Invalid argument supplied for foreach() in /home/wishesh/public_html/components/com_k2/templates/reviews/item_reviewold.php on line 1313