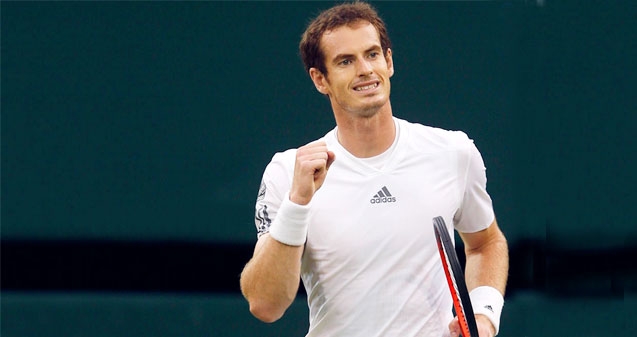 (Image source from: Andy Murray Enters Semi Finals at Winbledon})
Andy Murray has fought a nail biting match with Verdasco to win 4-6, 3-6, 6-1, 6-4, 7-5. Murray has kept hope alive for a Britain's title this season. If he wins the championship, he would effectively be the first Britain to win the title since since 1936.
In the presence of thousands of fans and a noisy crowd, he had initially berated himself for not playing his best. The 5 set game saw him fight it out in the 3rd and 4th sets, finally breaking his opponent in the 5th set. His girlfriend Kim Sears jumped with happiness when he finally won a well-played and hard won match. A proud President Cameron had also posted a picture of him watching the drama.
Murray will face Polish player Jerzy Janowicz in his next match. His grit and frustration very much colored the latest one.
AW: SriJa