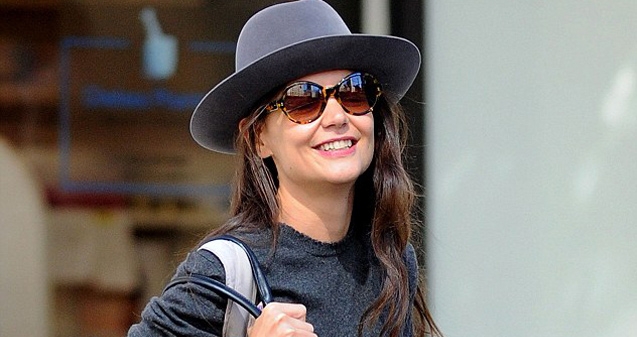 (Image source from: Katie Holmes high on life post Tom Cruise)
Tom Cruise's ex-wife Katie Holmes is cutting a happy figure post her divorce with the Mission Impossible star. Katie was recently spotted with a friend, sharing amusing conversations. The actress is also rumored to be dating her Mania Days co-star, handsome Luke Kirby.
Katie has displayed how divorce need not be a crying fest like it is made out to be. Following the public split with her Scientology husband of six years, she moved on with her head held high. Terms of the divorce settlement are not allowed to be made public, but her radiant face speaks volumes of her single status.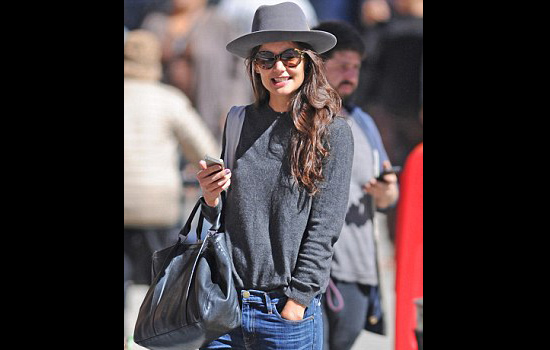 After the separation, Katie Homes managed to look younger than her 34 years, juggling between movie shootings and daughter Suri cruise. When Suri is not with mom, she spends quality time with dad Tom Cruise, who recently spent a whole day with her and her friends at an amusement park. Daddy dearest booked the entire park for privacy.
Meanwhile, Katie Holmes is busy with a close friend who managed to keep her all smiles during a coffee outing. Blues and greys never looked so cheerful before this, what say Katie!
Picture Courtesy: Dailymail
AW: Sruthi