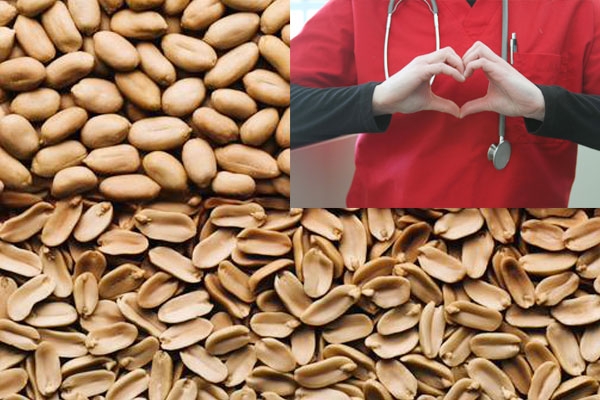 (Image source from: })
We generally eat nuts and peanuts for time pass and to get taste for our tongues. The eating and love for peanuts can be continued for safer hearts. It's true that peanuts are linked to long life especially in the angle of heart health.
Researchers at Vanderbilt University in US and Shanghai Cancer Institute in China have studied the implications of eating peanuts in relation to mortality among low-income and racially diverse populations and they have found that consuming nuts can improve the longevity of lifes with healthy hearts.
"Nuts are rich in nutrients, such as unsaturated fatty acids, fibre, vitamins, phenolic antioxidants, arginine and other phytochemicals," said senior author Xiao-Ou Shu, associate director for Global Health at the Vanderbilt-Ingram Cancer Centre (VICC).
"All of them are known to be beneficial to cardiovascular health, probably through their anti-oxidative, anti-inflammatory and endothelial function maintenance properties," Shu said.
"In our study, we found that peanut consumption was associated with reduced total mortality and cardiovascular disease mortality in a predominantly low-income black and white population in the US, and among Chinese men and women living in Shanghai," Shu said.
The study has revealed that the benefits of nuts are equal on category of people be it white, black or rich, poor. As the peanuts and other nut are of low cost or less expensive, everyone can have better heart health.
Participants included more than 70,000 Americans of African and European descent from the Southern Community Cohort Study (SCCS), who were mostly low-income, and more than 130,000 Chinese from the Shanghai Women's Health Study (SWHS) and the Shanghai Men's Health Study (SMHS).
The study was published in the journal JAMA Internal Medicine. The study does not individually supported benefits of peanuts consumption, heart health is highly dependent on blood pressure, stress and physical activities.
-Kannamsai