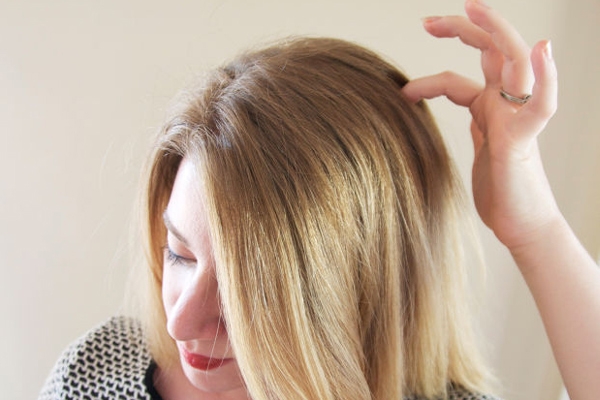 Itchy scalp and hair loss can be embarrassing, uncomfortable and frustrating. Most times, it is not easy to determine the cause for itching. But hair loss is usually temporary and is due to itching. Once you've identified and begin to treat the 'root' of the problem, your hair should begin to grow normally again.
Itchy Scalp generally accompanies dandruff, which can in turn lead to hair loss. Dandruff may even effect the skin on scalp, which shows up in the form of pimples, allergy and scalp irritation, often resulting in visible flakes on the hair. Dandruff is not the actual cause of hair loss, but dandruff accompanied by itching and scratching is the real cause.
The scratching could cause some hair to fall out. Dandruff is often seen in people who usually travel a lot and develops because of the change in temperature, humidity, dirt and seasons.
Here are simple remedies to get rid of itchy scalp:
Oil Massage: Massage your head with coconut or olive oil and this gives relaxation from Itchy scalp.
Tar based Shampoo - Like T gel or DHS Tar shampoo : Coal tar is a by-product of the coal manufacturing process. A shampoo based on this could help in getting rid of the itchy scalp. Ensure to use plenty of water and apply the shampoo on scalp. Leave it for five minutes before rinsing. Try shampooing your hair at least once in four days.
Apple cider vinegar :  After washing your hair with shampoo, rinse it with apple cider vinegar. This will help to clear up the flaky scalp.
Beetroot juice: Beetroot juice in henna paste works best for an itchy scalp and for hair fall.
Curd:  The yeast formation on the curd will ensure the death of dandruff. This yeast will be produced only after the curd is left for three days. So apply such curd on hair for better result.
Mayuka.