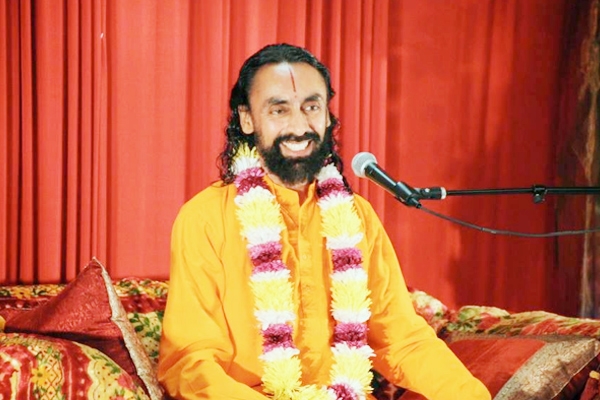 JKYog is organizing a life transformation series, 'Grow from Within to Succeed in Life' by Swami Mukundananda From April 16th - April 21st, 2016 in Tampa, Florida. The event is scheduled to be held at Vishnu Mandir, 5803 Lynn Road, Tampa FL 33624.The event highlights are enlightening talks in English, Yoga and meditation. The admission is free to all.
Series Topics:
Be inspired to manifest your God-given potential.
Be proactive not reactive, and take charge of your life.
Master the art of building healthy relationships.
Face hardships with serenity and faith in God's wisdom.
Focus on self-growth to attract favorable circumstances in your life.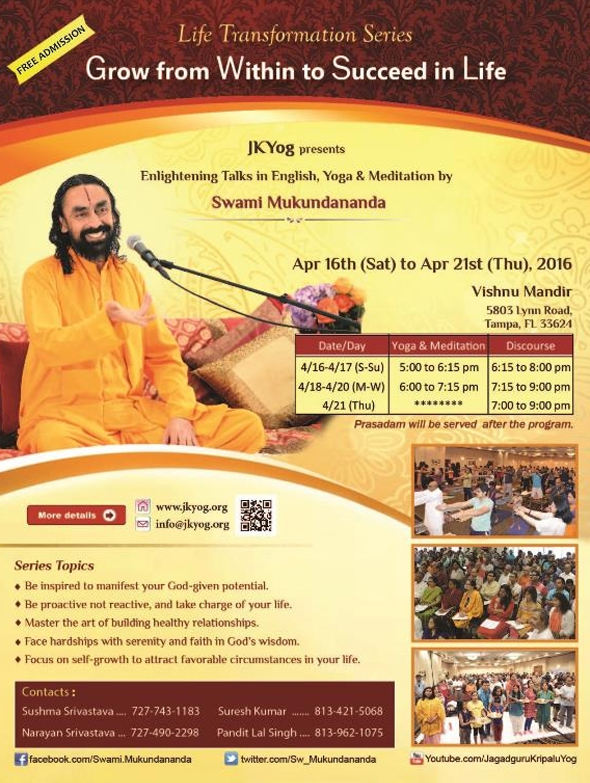 Event Details:
Name: Grow from Within to Succeed in Life!
Organized by: JKYog
Venue: Vishnu Mandir, 5803 Lynn Road, Tampa FL 33624
Date & Time : April 16th - April 21st, 2016
                        Saturday & Sunday: 5:00 PM to 8:00 PM
                        Monday - Wednesday: 6:00 PM to 9:00 PM
                        Friday: 7:00 PM to 9:00 PM
Phone: 727-743-1183
Nandini