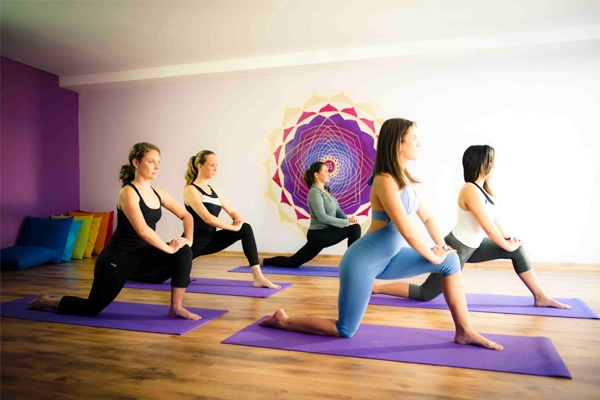 (Image source from: Yoga Events at Indian Embassy in Washington})
The Indian Embassy in Washington has started a series of curtain raiser events to promote the ancient Indian practice called 'Yoga'. The embassy along with the practitioners, organizers and community associations are planning to conduct a day-long Yoga event at the Mall in Washington on June 21, coinciding with the International Day of Yoga.
"Yoga is an invaluable gift of India's ancient tradition. It embodies unity of mind and body, thought and action, restraint and fulfilment, harmony between man and nature, a holistic approach to health and well-being," Charge d'Affaires Taranjit Singh Sandhu quoted Prime Minister Narendra Modi as saying at the UN last year.
Most of the practitioners have been suggesting yoga as perfect tool to combat all difficulties and to discover the sense of oneness oneself. Yoga will create the social consciousness and help the practitioners to deal with the climate change.
In just 75 days the United Nations General Assembly adopted an India-led resolution declaring June 21 as the 'International Day of Yoga' on December 11 with 177 countries becoming co-sponsors.
India is planning to celebrate the day by organizing events in several parts of the world including US. Yoga is said to be a better mean to develop the best communication among the people and between people and environment.

-Kannamsai