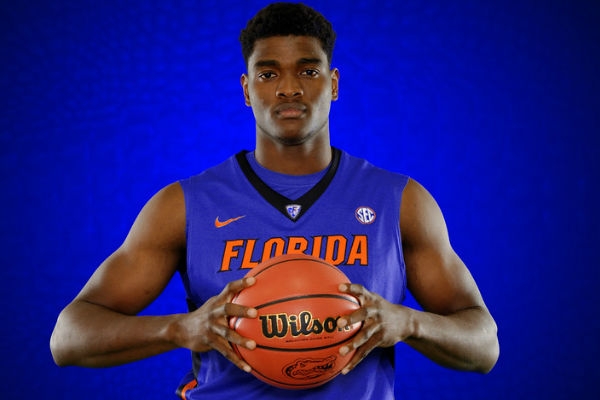 On Friday afternoon, the Florida basketball team has got a major news, as a veteran player is opting to return rather than entering into the professional ranks. The starting center John Egbunu, who suffered a torn in ACL (anterior cruciate ligament) during the conference play and missed the rest of the season, will return to his senior season. Egbunu was averaging with 7.8 points and 6.8 rebounds per game prior to the injury.
Egbunu had dipped his toes into the NBA Draft waters without an agent before opting to return in the team, the school announced on Friday.
"I'm a Florida Gator in my heart, so I wanted another chance to come back and be a Gator. I've graduated from here, and I love playing here, being a part of the culture and being with my teammates – it's a fun team to be around. It's also a chance for me to continue to improve and grow as a player and help the team however I can. And I can't forget to mention how great it is to play in front of the Rowdies and all of our Gator fans," Egbunu said in a press release.
Egbunu has started 59 games for Florida in the span of two years after transferring from the South Florida.
Florida notes that Egbunu likely would not be ready for the start of the season due to his recovery from the torn in ACL. The Gators press release reported that Egbunu's recovery is proceeding on the schedule and also he is targeting to return in mid-January to the court.
Cristiano Ronaldo may Visit India for U-17 FIFA World Cup Draw
Mrudula Duddempudi.