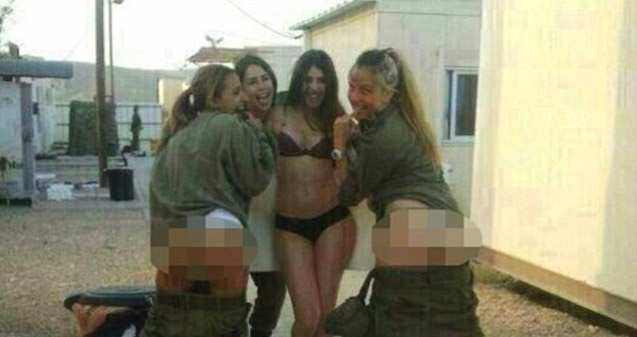 Half-naked Israeli female soldiers pole dancing has come into existence through a video showcased just one week succeeding to a group of new female recruits in the Jewish state's army were brutally disciplined for posting exposing photos of themselves on Facebook.
The 30-second video showcases three women, one of whom is wearing nothing but her underwear and a vest, dancing provoking a sexual desire around a rifle that is being held like a stripper's pole in their army barracks. The video could be a disobedient response to the popularity of the racy photos, as one of the women can be heard saying in Hebrew that she will post the video on Facebook at the same time tag her fellow soldiers in it. The photos exposes four women posing in their underwear using only guns to cover their upper and lower bodies.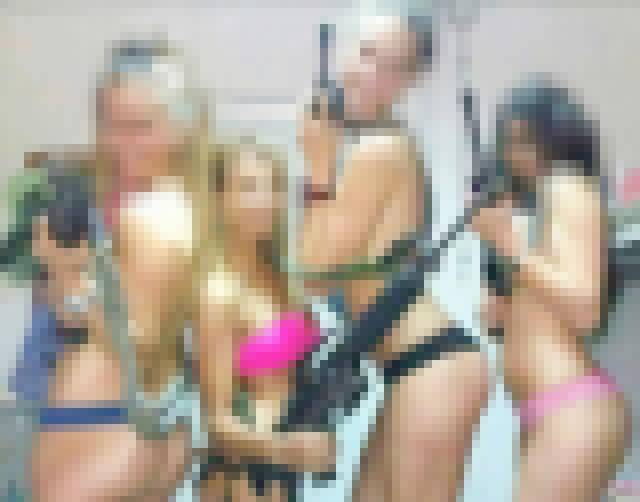 Even though they were removed from Facebook, the pictures were published on the Israeli news site Walla, which revealed that the soldiers were new recruits stationed at a base in Southern Israel. The Israeli military released a statement in response to the photos, saying that the women showed indecorous behavior at the same time that the commanding officers disciplined the soldiers as they saw seemly.
Particulars collectively about the punishment or the names of the soldiers remained unconcealed. Instead it was brought into prominence that the Israeli military has banned its soldiers from using social media sites while on base subsequent to a wave of offensive posts taken as action.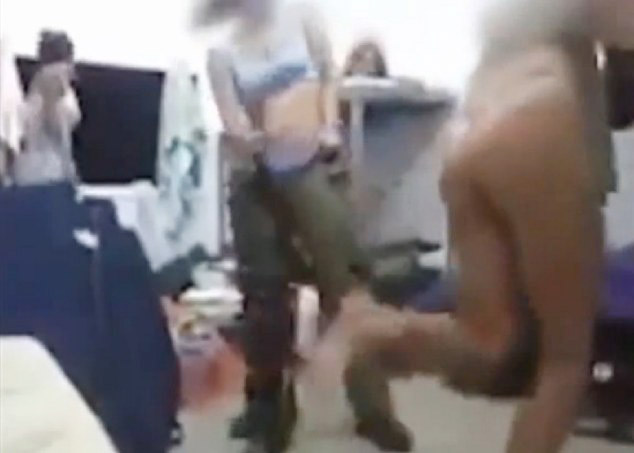 Preceding year, the social media chief for the Israel Defense Force was known to have posted a picture on Facebook of his face covered in mud with the caption Obama style. While a male Israeli soldier was punished crucially after being filmed dancing around a female Palestinian woman having her eyes covered in 2010. The Israeli military will most likely have to take more exceedingly great in degree measures to overrule any further embarrassment on behalf of world's one of the most terrifying as well as respected military forces.
Image Source:  Half-naked Israeli female soldiers pole dancing
(AW:Samrat Biswas)