WAKANDA EXPERIENCE: A Private Red Carpet Premiere Of "Marvel Black Panther"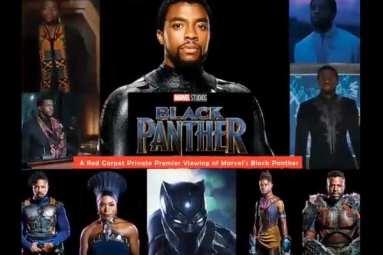 About this Event
Attention All Black Panther Fans and Friends of Africa!

You're cordially invited to come travel with us to the Kingdom of Wakamda!

Black Panther, T'Challa returns home as king of Wakanda only to discover his supremacy is challenged by a long-time adversary in a conflict that has global consequences.

Be sure to join us for an evening of Glitter, Glamour and Glow:
*Embracing your own sense of Beauty of Style and culture
*Marching to the Beat of your own Drum.

The spotlight will be on YOU as you slay the Red Carpet and enjoy an unforgettable evening of film, fashion, music & fun!
Don't miss out. BLACK PANTHER is sure to be a game changer!
If you are as excited about the release of this film as we are, you can't afford to miss this opportunity to Celebrate, Show Up and Show Out!

Tickets are on sale. Don't delay-seating is limited.

THIS EVENT IS ALREADY SELLING OUT! Get Your Tickets Now!
EVENT TITLE & ADDRESS
STARTS FROM
CFE Arena University of Central Florida,
12777 Gemini Blvd N,
Orlando, FL 32816