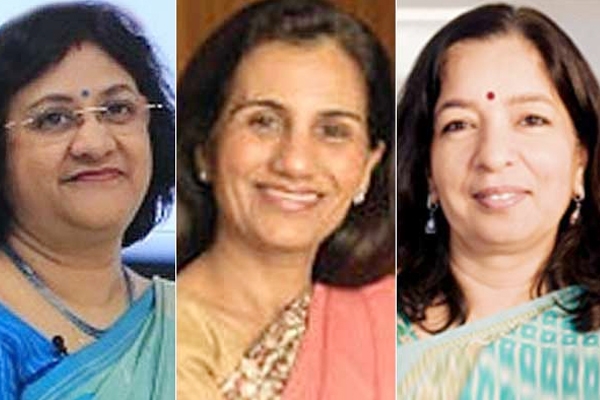 India's top women bankers, SBI chief Arundhati Bhattacharya, ICICI head Chanda Kochhar and Axis Bank CEO Shikha Sharma, have been among the 50 most powerful women based outside the US, according to a list by Fortune which has been topped by Banco Santander's boss Ana Botin.
Bhattacharya, 60 years old, has been ranked second on the list, while Kochhar came in the fifth place and Sharma on the 19th position in the Fortune's '50 Most Powerful Women International' list, which has ranked the women based outside the US.
Botin, Group Executive Chairman of Banco Santander, Eurozone's largest bank by market value, again came as No. 1, in a time of economic and political volatility for all. The 2016 list spans 19 countries.
Fortune said, "Bhattacharya's profile has risen during her three-year tenure atop India's largest bank".
SBI Chairperson Bhattacharya, had been widely speculated to succeed Raghuram Rajan as Governor of the Reserve Bank of India, who continued her "high-profile battle with the bank's bad loans, while courting overseas partners to invest in the stressed assets.
In May, she also orchestrated SBI's merger with six other groups, a plan that, once complete, will result in one of largest lenders in Asia.
By Prakriti Neogi