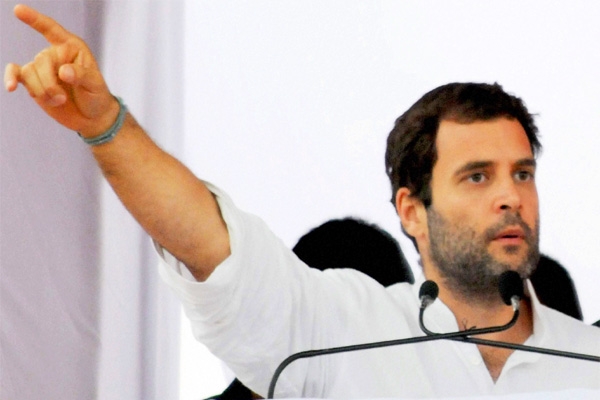 (Image source from: I am a Proud Indian)
While speaking in Lucknow about the issues related to farmers and small scale workers, vice-president of the Congress Party, Rahul Gandhi reiterated his "suit-boot ki sarkar" comments on the Narendra Modi government.
He said that 'I am a proud Indian. And I can safely say that this Govt only works for a few industrialists', while coming across the policies taken up by Modi government and his protests in recent days. He might have mentioned these few industrialists to project Adani, Ambani and other big shots.
When he was speaking on the Amethi food park issue, he said that the new government is trying to take revenge on me so that they are either cancelling their programmes or diverting for giving new colour. He also questioned that if the BJP government wants to take revenge they do on Rahul, but why at the cost of the farmers.
While, Congress party senior leader and former minister Jairam Ramesh hinted that Rahul Gandhi would be made chief of his party in this year.  He also mentioned that Rahul would create a new cadre in states and regional leadership would be brought as his grandfather (JL Nehru) done in his time.
His address emphasized on the requirement of the regional establishment or strength besides national level focus. He also said that the older generation in the party has experience, political wisdom and youngsters have enthusiasm and energy.
He also said that Rahul Gandhi is a transformed figure, in a reply to a question on the dynamism of Rahul after sabbatical. "I think we are seeing a new Mr Rahul Gandhi, Mr Rahul Gandhi who is active, who is proactive and who is reactive," he added.

-Kannamsai