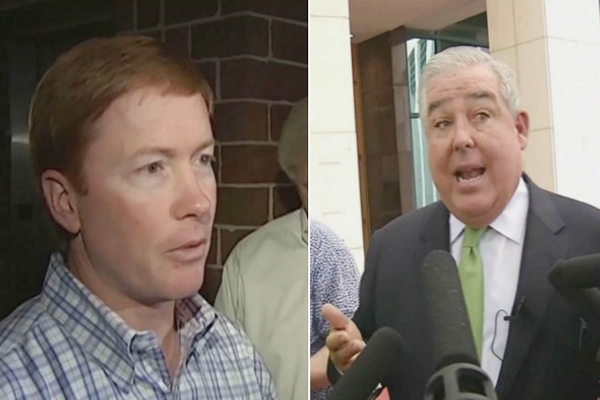 Florida Agricultural Commissioner Adam Putnam has already declared his candidacy for the Republican nomination for governor. Orlando power lawyer and prolific Democratic fundraiser John Morgan become a candidate.
Political newcomer like Morgan, is a clear indication that Republican strategists are preparing a battle plan for what might be a highly competitive general election matchup between the two men.
"I own racehorses, and when I go to the races, you usually have to bet on the race before the race starts. But I'm going to have the advantage of, let the race take off, come all the way around, and I don't have to make a decision 'til the horses are all coming down the stretch," Morgan said. "Wouldn't you love to bet that way?"
"I think it's more just trying to take away a potential asset from John Morgan himself, but I do think we may start seeing more actions to try to, maybe, draw Morgan out and show his hand a little bit more," said Republican strategist Chris Cate. "Because by taking these steps and maybe treat him like a candidate, then John Morgan has to respond like a candidate."
"When's the last time that Tallahassee has ever done anything -- anything -- to help you?" Morgan asked a gathering of conservative-leaning voters in Pensacola, as he began mulling a gubernatorial bid.
By Premji