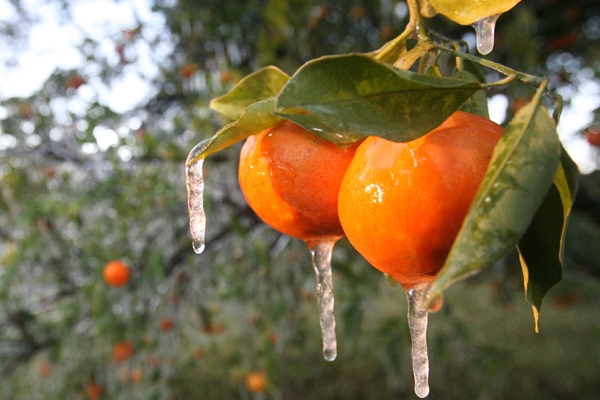 Central Florida will flirt with record-low temperatures on Thursday, with some areas possibly dipping into the 20's. A News 6 meteorologist Troy Bridges said that, high pressure continues to build into the Central Florida, this pressure will lead to a light north wind that will bring in more dry air.
Temperatures on early Thursday were in the mid-30s in the Ocala.
A freeze warning is in effect for the Marion, Flagler and Sumter counties. Northern Lake County as well as inland Volusia County are also under the freeze warning until 9 a.m.
The ornamental and sensitive plants may be vulnerable to the effects of cold. The portable plants may need to be brought to a warmer location, or consider covering the sensitive vegetation. Small animals should be adequately cared for or brought to indoors.
The record low temperature for Orlando on this date is 30 degrees, set in the year 1932. The record temperature for Melbourne is 39, set in the year 1988, and also the record temperature for Daytona Beach is 34, set in the year 1988.
Afternoon high temperatures will reach mid-60's in the Orlando. The average high temperature on till the day is 78.
The temperatures may climb up to 70's on Friday, which is the St. Patrick's Day. By the next Tuesday the temperature may climb up to 80's.
Mrudula Duddempudi.