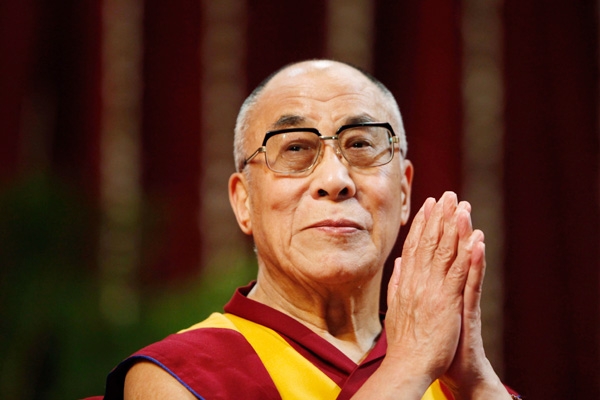 The representatives of the Union government will meet Tibetan leader Dalai Lama, during his trip to Arunachal Pradesh in April this year, officials said, despite a warning from China to damages its bilateral ties with India.
Recently, India announced that the spiritual leader will make a religious trip to Arunachal Prades next month, and as a secular democratic country, it would not stop him from travelling to any part of the country.
China regards the Dalai Lama as a dangerous separatist, and a trip to India would ratchet up tensions at a time, when both the countries are at odds on strategic and security issues amid China's growing ties with Pakistan.
Prime Minister Narendra Modi's government is raising its public engagement with Dalai Lama; it is a change from earlier governments' reluctance to anger China by sharing a public platform with him.
"It's a behavioral change you are seeing. India is more assertive," Kiren Rijiju, Union minister of state for home affairs, told Reuters in an interview.
Rijiju is from Arunachal Pradesh and is Modi's point man on Tibetan issues; he said that he would meet the Dalai Lama, who is going to visit the Buddhist Tawang monastery after an eight-year interval.
"He is going there as a religious leader, there is no reason to stop him. His devotees are demanding he should come, what harm can he do? He is a lama."
The Dalai Lama's trip to India would cause serious damage to ties between Indian and China, the Chinese foreign ministry said. And it also warned India to not provide him a platform for anti-China activities.
Spokesperson Geng Shuang said during a daily briefing that ""The Dalai clique has carried out anti-China separatist's activities for a long time and on the issue of the China-India border has a history of disgraceful performances."
Queen Elizabeth II hosts reception to launch UK-India year of Culture
AMandeep