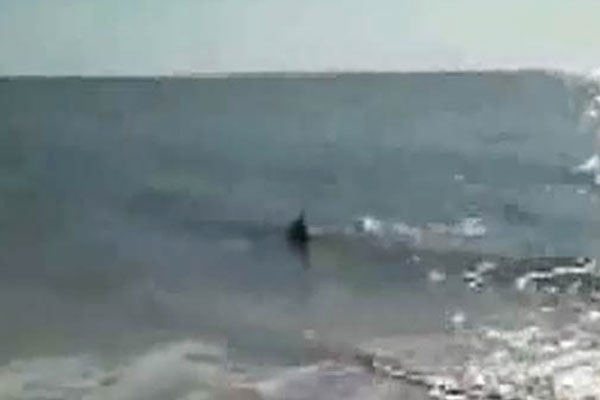 (Image source from: })
A folk of people were surprised to see a shark at one of the most popular beaches in southwest Florida.
They were shocked to see shark at Bonita Springs.
Experts say that the sharks have come for several reasons, but that does not have to do anything with human. Sharks are one of the human predators.
Boat captain said they have encountered dozens of sharks near Bonita spring over last two weeks. They believe that as the water is warm, the sharks have come to eat and mate.
Marine experts have said as sharks are not of interest among the people as it scares them, so they have advised the visitors to stay calm if one is near you and slowly walk back to shore.
-Smrutirekha