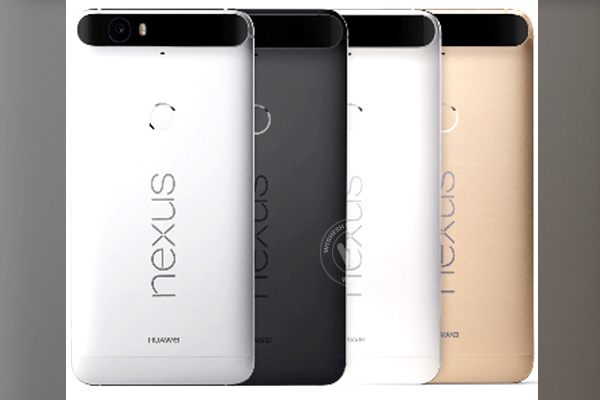 (Image source from: })
Google has unveiled two Nexus smartphones at the same time for the first time since they were launched in 2010. One of it is featuring a display of 5.2-inch and the other sporting a screen of 5.7 inches.
The company has announced that it collaborated with Huawei and LG to make the new smartphones Nexus 5X and Nexus 6P, respectively, at an event that took place in San Francisco. Nexus 5X will cost $379, while Nexus 6P will cost $499. According to the company, both will be available for preorder in the US and in the coming week in other markets. No announcement was made about their launch in India.
Features of Nexus 6P
5.7-inch AMOLED display
QHD (1440x2560p) resolution
Integrated Nexus Imprint fingerprint sensor (on back)
Snapdragon 810 processor
3GB RAM
Three storage variants: 32, 64 and 128GB
12.3MP rear camera
Dual-LED flash backup
8MP front camera
7.33mm thick body in white, grey and aluminium finishes
3,450mAh battery
Front-facing stereo speakers
Features of Nexus 5X
5.2-inch screen
Relatively lower Full HD (1080x1920p) resolution
64-bit Snapdragon 808 processor with 2GB RAM
Storage capacities of the smartphone are 16GB and 32GB
12.3MP camera with 1.55micron sensor
Laser autofocus back up
Available in black, white and blue colors
2,700mAh battery
The integrated Android Sensor Hub available in both Nexus 5X and Nexus 6P Smartphones will track "sensor fusion, activity recognition, gesture recognition, movements and low power times," according to the company.
-Sumana