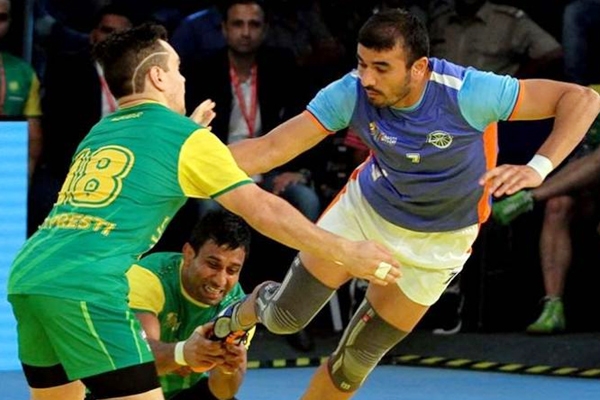 The Sports Ministry awarded a total of Rs. 10 lakh for the entire World Cup winning Kabaddi team. Ace raider Ajay Thakur, who scored 14 points against Iran in the Kabaddi World Cup final is disappointed with the cash reward and recognition that were given to the players after their win.
Thakur said at a interview that, "Firstly, never in my wildest dreams could I think of even lifting the World Cup trophy, and the sport becoming so popular in India. It was an amazing feeling to represent the country in front of a packed crowd, and the stage was perfect. However, it was quite surprising that none of our team members were given any cash prizes by state governments and other organizations."
"The entire team was given Rs. 10 lakh by the Sports Ministry, and that is it. If you divide it yourself, you will realize the amount is nominal. I am not saying that we should be showered with gifts. But sporting achievements regardless of the sport should be celebrated."
"I'm jubilant that we managed to win the trophy and even happier that the entire country lauded us. But when you see other athletes, such as Olympians and everyone being felicitated, but us getting ignored, it's a bit demotivating. I will focus mostly on the upcoming Pro Kabaddi League season now. Will take a short three-week break, before starting training again." Thakur added.
Nandini