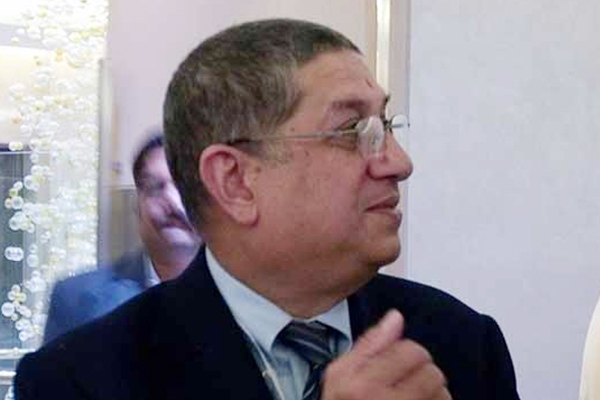 TNCA president, N Srinivasan may return to the sport's governing body almost a year after he had been replaced as the ICC chairman. Though it could not be confirmed, it has was heard  that the former BCCI boss remains one of the frontrunners to be named as the board's representative on the ICC's board of directors.
It was learnt that the nomination of Srinivasan has been backed by current BCCI president Anurag Thakur and secretary Ajay Shirke, who is likely to be re-elected for the post during the 87th AGM in Mumbai on Wednesday. The BCCI top brass had visited Srinivasan earlier this month and the meeting is going to be  a game-changer. In the last few weeks, Thakur and ICC chairman Shashank Manohar have not been on the same page.
What will also dominate the AGM are the twin problems of dealing with the Supreme Court-appointed Lodha Committee and the International Cricket Council (ICC), specifically its chairman Shashank Manohar.
Also Read: Ravi Shastri applied for India's head coach!
By Prakriti Neogi