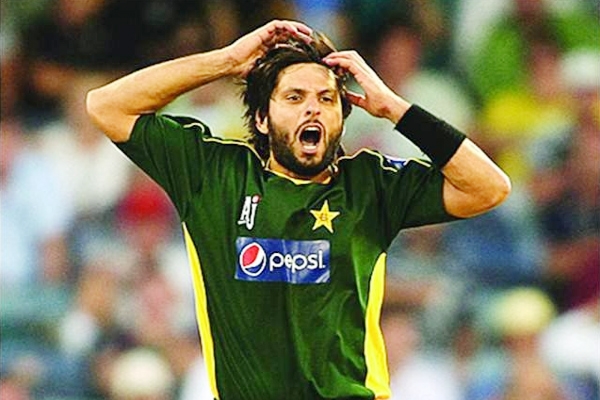 Pakistan Cricket captain Shahid Afridi has now got into another controversy for statement of "getting more love in India than Pakistan". On Monday, a petition was filed against Afridi by advocate Azhar Siddiquen in the Lahore High Court, arguing that the statement from the skipper has hurt the sentiments of Pakistanis. He requested the court to ask an explanation from the cricketer on his remarks, according to a report from Daily Pakistan.
Siddique requested the court, "The Lahore High Court should issue a notice to Shahid Afridi seeking an explanation in 15 days."
Pakistan cricket team arrived India for the World T20. During their first media interaction, senior Pak cricket players attempted to win Indian hearts, simultaneously deflecting focus from political issues.
While addressing a press conference in Kolkata, Afridi said that, "Let me say that we are more loved here than in Pakistan. Cricket brings the two countries closer, so there's nothing like playing cricket with India." He also added that he always enjoyed playing the game in front of Indian fans.
The World Twenty20 would be held in India across seven cities from 15 March 2016 to 3 April 2016. Pakistan's campaign begins against Bangladesh on Wednesday. Coming to the high voltage clash, i.e. India vs Pakistan, it would happen on Saturday at the Eden Gardens. It is the much awaited clash of the series between the arch-rivals.
Sumana