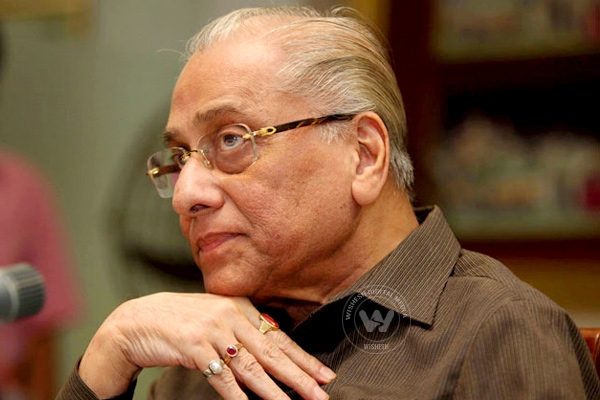 (Image source from: })
Jagmohan Dalmiya (75), President of Board of Control for Cricket in India (BCCI), passed away on Sunday in Kolkata in a private hospital. On Thursday, the businessman got admitted to hospital complaining heart attack. Dalmiya was suffering from health issues from past few months.
On Sunday afternoon, Dalmiya underwent procedure for the implantation of two stents a tthe BM Birla hospital in Kolkata. He was brought again back to CCU bed. His condition deteriorated in the evening.
One of the doctors of team that is monitoring him said, "At 6pm his condition deteriorated and shortly afterwards he suffered a massive cardiac arrest from which he could not recover. He died of internal gastrointestinal bleeding and internal organ failure."
Dalmiya is well known for his marketing acumen. He also served as the International Cricket Council President from 1997-2000 as the council's first Asian head. He played a vital role in bringing cricket World Cups to India in 1987 and 1996, besides helping BCCI to emerge as the wealthiest cricket board. Earlier this year, he took over as the President of BCCI for the second time.
To decide further, a special general body meeting would be held by Anurag Thakur, the board secretary, BCCI sources revealed. Since, Dalmiya belongs to East Zone, it is likely that the next BCCI president will be picked from same zone earlier to another election by the board.
According to sources, another consensus candidate could also be appointed by the board so that it is accepted by all factions. In the decision of the next president, a key role is expected by a Union Cabinet minister.
-Sumana