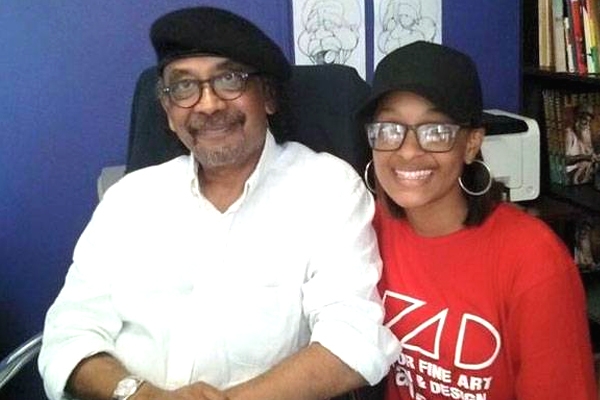 South Africa based Indian-origin cartoonist's design school has been asked to shut down by the South African government.
Nanda Sooben often caricatures leading political figures, his work were greatly lauded by the former president Nelson Mandela and forms part of the late elder statesman's collection established the Centre for Fine Art, Animation and Design in 1994 as democracy dawned in South Africa.
The Education Department had informed Sooben that his accreditation to operate as a private higher education institution had been suspended for the second time within weeks.
He has appealed against the decision and has refused to stop tutoring his 20 students-half of whom are studying for free. He said that his first accreditation was suspended, he failed to provide the department details of the students.
Sooben quoted by saying I was robbed four times and forced to move premises. The department suspended our accreditation, because we didn't have our students' database' which had been stolen in the robberies' with all our computers. We then set up a new database' appealed and were reinstated,"
When Sooben failed to provide the Education department with a health and safety report the school's accreditation was suspended again.
Sooben said "We moved in a hurry because of the crime situation. But we got the report done and sent it within the specified time. They say the appeal is pending, but we are still suspended.
His supporters have started an online petition against the Education Department, few sclaims that Sooben is being victimized because he often caricatures figures of leading politicians and speaks against government's corruption.
In his youth the Durban University of Technology denied Sooben's registration as a student.
In 2010 the University awarded him an honorary doctorate for his significant contributions to society.
Donald Trump breaks his silence on Kansas shooting
AMandeep