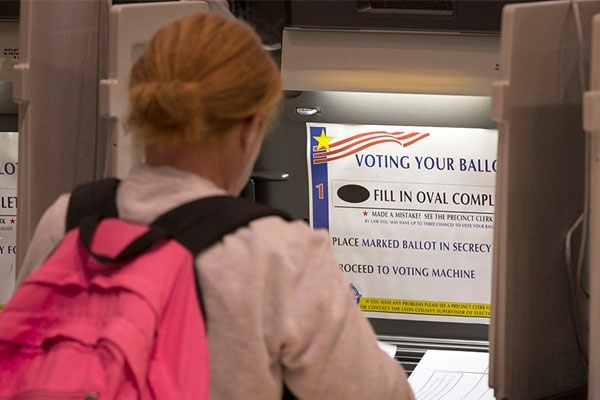 (Image source from: Fifth Domain)
Pursuing concerns in respect to Russian hacking during the 2016 presidential election, Congress allocated $380 million to states so they can upgrade their election systems.
Florida Secretary of State Ken Detzner has already proposed a plan and his office submitted the documentation to draw down $19.2 million in federal funding for elections cybersecurity.
States have a July 16 deadline of letting the Election Assistance Commission know how they will use the money.
The Department of State with allocated money plans to direct some of it to local supervisors of election likewise take a statewide approach.
"Earlier this month, Governor Scott announced that the Department of State is hiring a team of cybersecurity specialists to assist state and local election officials during the 2018 elections," said Sarah Revell, a department spokeswoman. "Additionally, the Department is working with Supervisors of Elections on the $1.9 million in grants to counties that was in the Governor"s recommended budget and was provided by the Legislature for a Network Monitoring Security Solution that will provide automated alerts about system threats that will allow counties to respond quickly when data may be at risk."
John Faye is with cybersecurity firm Abacode. The company works to defend organizations from hackers and says government agencies can be hot targets. So, it's crucial to proactively set up for an attack.
"Where is it most vulnerable, usually it's the people," Faye said. "If we look at the overall system, the hacker is going to find the weak point, whether that's with the individuals that might not have been trained or the devices that might not have been upgraded."
Florida has a gubernatorial primary in August and general election in November.
The state hopes to enhance cybersecurity and voting practices before November's elections.
By Sowmya Sangam