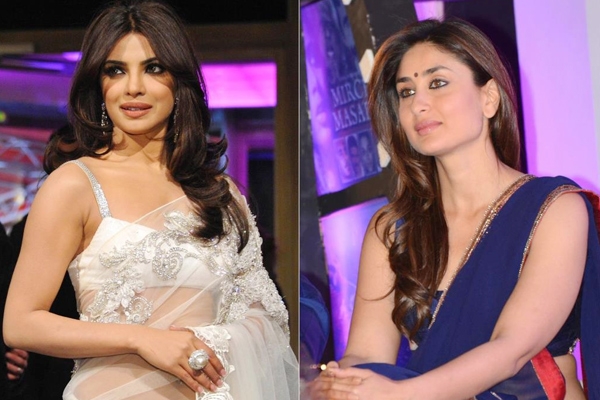 There was an old rivalry between Priyanka Chopra and Kareena Kapoor Khan, which is known to the world. It began at the time of their work in 'Aitraaz'. Priyanka and Kareena shared screen space for the film, in which PeeCee's brilliant performance as villain overshadowed Bebo. And there after, they never shared screen together.
Any way this is an old story now and both Priyanka and Kareena seemed to have let bygones be bygones. This is clear with Kareena's remarks on  Priyanka in may media interactions. Bebo looked like she is proud of the former Miss World for taking on Hollywood by storm.          
"I really respect Priyanka for having that zest. She is a global icon and probably the only mainstream actress to put India on a global map. In fact, I feel that because of her, we are being recognized outside India as well," said Kareena, recently. Is it not heartwarming?
Priyanka was no less. She was shooting at a suburban Mumbai studio few months back. She came to know that even Kareena was shooting at an adjacent floor. Priyanka went to meet her and they both had a good chat during lunch. It looks like, both Kareena and Priyanka won't have any 'aitraaz' to work together again.
Also read: Priyanka praises Kangana as 'undeniable powerhouse lady'
- Sumana