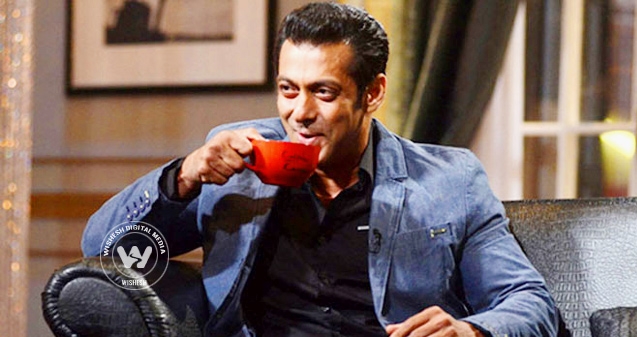 (Image source from: Is Salman Khan a virgin?})
Last night, Salman's chat and "Koffee with Karan" turned out to be all about candid and a few controversial confessions.
As the 'Dabangg' superstar let his guard down, as he premiered into the season 4 of the celebrity chat show, he struck an instant camaraderie with K Jo and spoke all about his life, love and career and going on divulge his big secret - that he is still a virgin.
"I'm going to save myself for the one that I get married to," he insisted to a shocked Karan.
Talking about his personal life, Salman Khan revealed how questions related to marriage don't go down well with him anymore. "There was a time that I really did want to get married, and then it just didn't work out. It always come so close, but then people have got cold feet," he said.
He also admitted that he came close to getting married to ex-flame Sangeeta Bijlani. Even the wedding cards were printed. But they broke off in the eleventh hour after Sangeeta caught him cheating on her.
That said, we don't know how much truth there is in his statements, because Salman confided that he has been lying a lot these days.
"I am not the correct person to be with, the way I am right now in this phase of my life," he says.
AW: Suchorita Dutta Choudhury