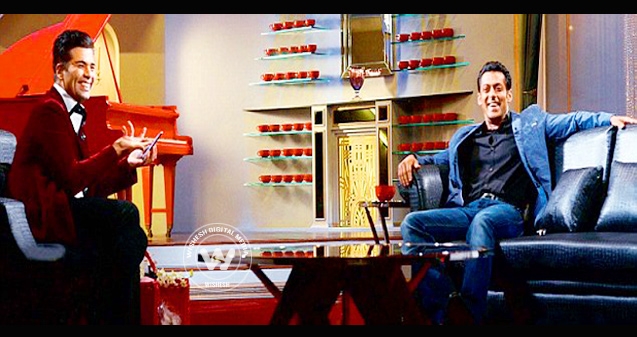 (Image source from: Salman Khan to make his debut in Koffee with Karan tomorrow})
As the Season 4 of Karan Johar's much-loved, most tete-a-teted chat show - "Koffee with Karan" gears up to premiere tomorrow, expectations are running high on who's who would join him on the couch for 'behind the scenes and beneath the sheets' confession, coffee and chat this season.
For all we know, the brand new season will kick-start with none other than the 'Dabangg' star Salman Khan on the 'couch'. So far, Salman had distanced himself from the show, for reasons best known to all of us.
Karan and Salman have never been on good terms post "Kuch Kuch Hota Hai", blame it on their common friend-and-foe Shah Rukh Khan. But seems, the two have buried the hatchet now.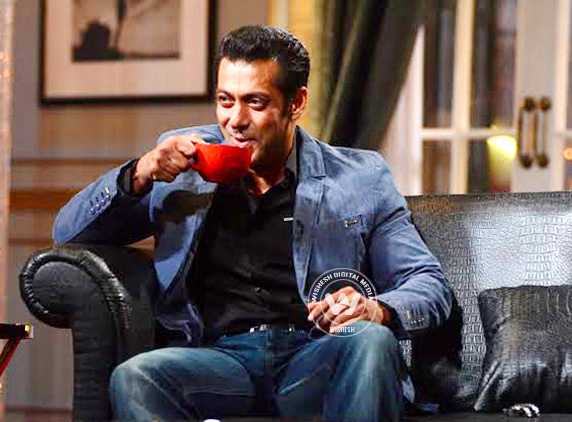 Not just that. Besides debuting on the show, Salman has made several candid confessions during the chat that were closely guarded by the star hitherto.
Clearing the air on Shah Rukh Khan, he said "Shah Rukh passes by my house four to five times in a day; he could have just come, rung the doorbell and sorted out the issues. Instead, he comes to Koffee with Karan and talks about me."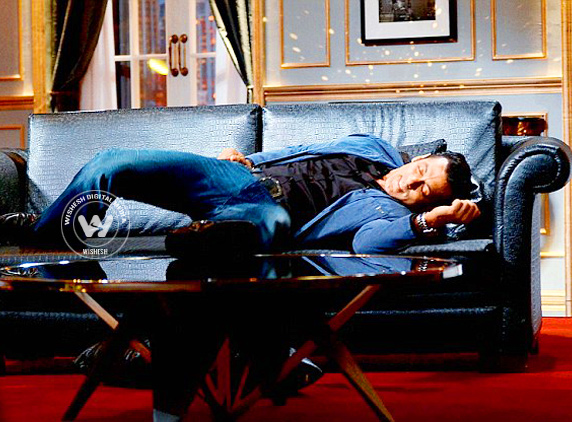 Salman also spoke about his past relationships and his contemporary actors during the hour-long chat.
Catch up more on this tomorrow when the show goes live on Star World at 9 in the evening.
AW: Suchorita Dutta Choudhury